Payment in full is expected at the time you pick up your car.

We accept all major credit cards...

...and debit cards and personal or company checks...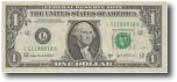 ...and even good ol' American greenbacks!
A parts deposit may be required for exceptionally large repair jobs ($5k+) or major high performance projects.
A minimum $25 collection/service fee will be added to your invoice if any collection action is required on our part (e.g. NSF check, etc.).
Click here to return to the Bimmer Haus main page.
---
.052308